Campos Coffee
Best of Panama
Geisha Coffee
About Geisha Coffee
Geisha coffee is a rare, ancient Ethiopian varietal that was rediscovered recently in Panama and immediately took the specialty coffee world by storm.
For professional coffee tasters, who dedicate their lives to the bean, the Best of Panama Geisha coffee is considered as close to perfection as you can possibly get.
Panama Geisha
It is anticipated that a Geisha coffee from Panama will soon be the first coffee to achieve a perfect score of 100. Basically, for coffee professionals, coffee does not get any better!
Best of Panama Geishas, are the most valuable, highest priced coffees in the world, with the #1 Geisha from this year's competition being purchased, at auction, for over $2500 per kilogram.
Our coffees here are in the top five from the same auction.
Essentially, what we are witnessing is the start of what can only be termed "luxury-class" coffee.
Enjoy this opportunity to buy one of the best coffees in the world.
In the future, top Panama Geisha coffee like these will be priced so high we predict they will only exist in the domain of the uber-wealthy. Much like the most valuable grand cru wines.
So what is so great about this coffee?
For coffee tasters, Panama Geisha coffee stands out as spectacular in every category:
flavour
aromatics
acidity
balance
mouthfeel
aftertaste
sweetness
complexity
The levels are as high as you will ever see in the world of coffee.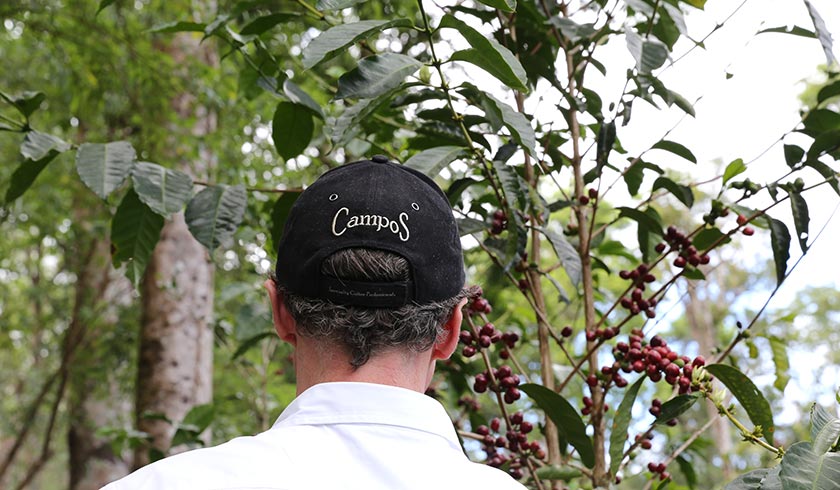 Yeah, but what does it actually taste like?
These are the champion Geishas for 2019. Expect very clean flavours and aromas of pronounced jasmine, cherry, orange, lemon, combined with candy or toffee-like sweetness.
Ideal for filter coffee or plunger.
See individual tasting notes for each coffee we have here.
Frequently Asked Questions
How do I order online?
Simply navigate to the coffee section of our online shop, then select the 'Geisha' category. This is where all our Geisha coffee is available to purchase. You then select the grind enter your credit card or PayPal details. Then we roast to order and send the next day!
Does Campos Coffee often sell Geisha?
Yes! Campos Coffee is one of the top 3 buyers of geisha coffee in the world. We aim to have geisha available as much as possible depending on seasonality/availability.
Why is it so expensive again?
The coffee is purchased through an auction system after an international jury determines the champion coffees for the year. Of each lot, there is only 40kg available to the world. Bidders from all around the world bid against each other online to purchase the coffee.
This does not sound like coffee – the way it has been described. Why should I buy it?
It's a coffee experience unlike any other. We feel this is so refined, and has such a high quality, that anyone who enjoys fine food experiences (foodies) will appreciate the opportunity to taste what is ranked #1 in the coffee world.