Campos partners with Vans Park Series 2019 World Championship
Campos is excited to be the official coffee partner of the Vans Park Series World Skateboarding Championship Finals being held in September in Salt Lake City, Utah, the home of the first flagship Campos Roastery in the USA.
To celebrate this partnership, we have developed a specially roasted "Vans Park Series" blend which will be our coffee of the month for September. This unique coffee will be available in a limited edition bag featuring the Vans Park Series graphics designed by US artist, Ben Horton.
The partnership was built on the belief of the power of doing good and a shared commitment to promoting creativity, sustainability and ethical sourcing.
VANS PARK SERIES LIMITED EDITION COFFEE OF THE MONTH
Vans Park Series Coffee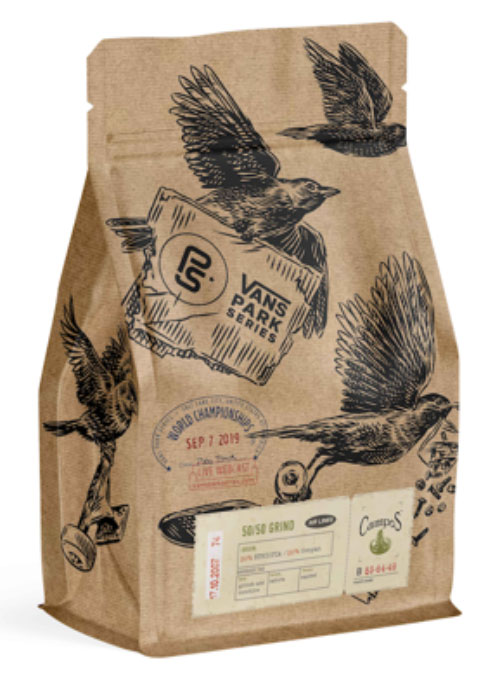 Espresso Blend:
Colombia El Jordan, Guatemala La Bolsa, Kenya Highlands
Tasting Notes:
Chocolate, caramel and sweet red fruits.
Coffee Pricing:
250g Wholesale – $13.00
250g RRP – $19.00
500g Wholesale – $26.00
500g RRP – $38.00
1kg Wholesale – $52.00
1kg RRP – $68.00
Vans Park Series Limited Edition MiiR Cup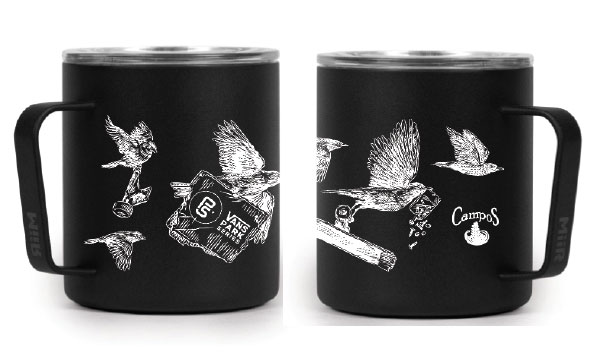 MiiR Cup Pricing:
Wholesale – $33 inc GST
RRP – $40 inc GST
Available to order
From Monday 2nd September until Tuesday 30th September. Contact your BDM directly to order.