Superior Blend now at Woolworths
Convenient access to the best quality coffee
At Campos, it's always been our mission to ensure that everyone has easy access to the best quality coffee, no matter where they are. This is why we're so proud to announce that for the first time, our signature Campos Superior Blend coffee beans are now available at Woolworths nationally.

We've worked hard alongside Woolworths to ensure we continue to deliver delicious tasting, high quality coffee beans for Australian coffee lovers to discover and enjoy.

We're proud to celebrate every barista – from our passionate Campos cafe partners who pull 500 shots a day, to John at the office who takes pride in his flat whites, to new mum Lisa at home with her 6-month-old. Because the truth is, Campos gives you the beans to lift your coffee game, no matter what kind of barista you are.

So head on down to your local Woolworths coffee aisle or jump online to grab a bag of Campos Superior Blend today!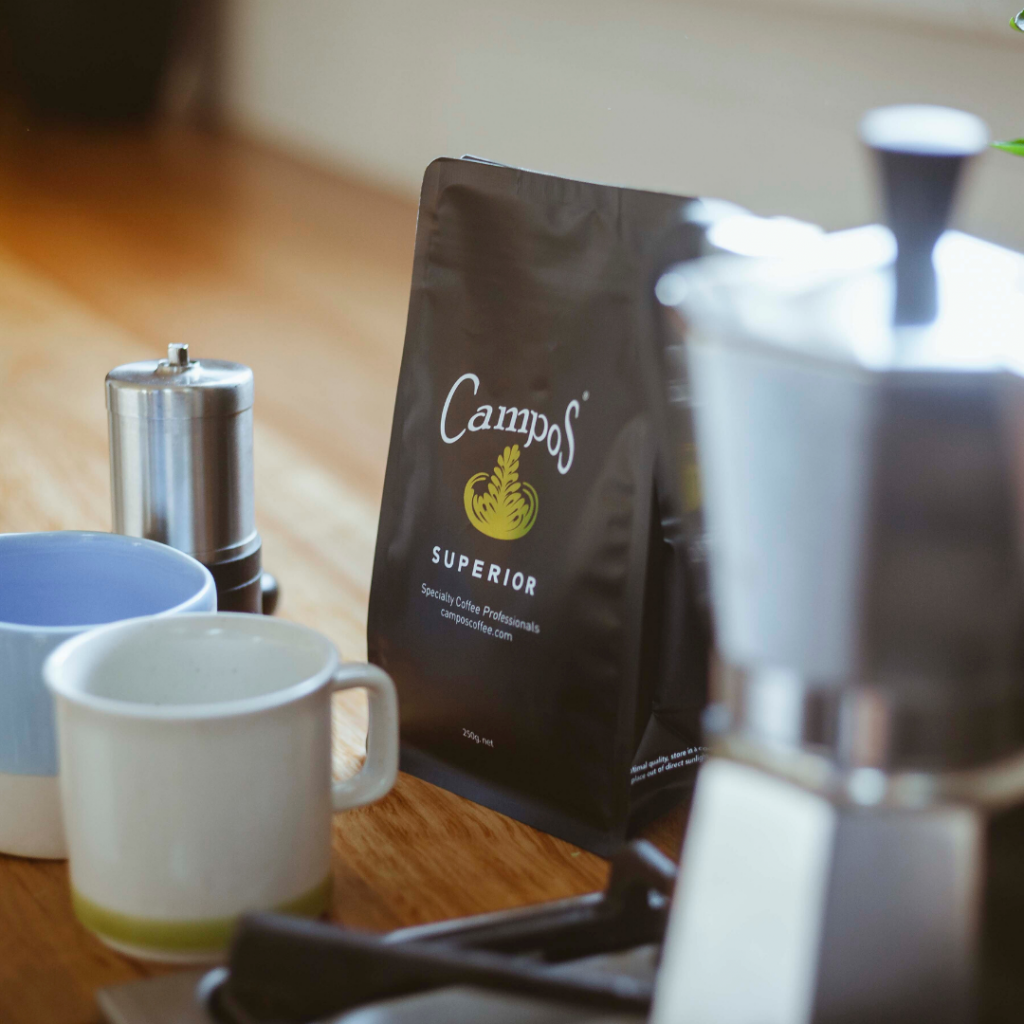 Award Winning
Campos Superior Blend is our award winning blend used in all our espressos. Superior Blend is our flagship blend that started it all and still to this day it remains a much loved blend for its quality and consistency of flavour. For us it's not just a blend. It is a project.

The quality always starts with the bean. A handpicked selection is chosen for this blend. We don't believe sub-standard beans should ever exist, let alone be hidden in a blend. In fact, what most roasters have as a 'special, one-off', we use as the standard ingredient in our flagship Superior Blend and this will never change.