Some of Our Favourite Cafes – VIC
News
Victorians know good coffee. That passion is why we are committed to partnering with Victoria's finest cafes that understand specialty coffee, delicious food and an empty schedule are a winning combination.
Here are a few suggestions of our favourite lazy day destinations.
Find a Campos café wherever you are by using our Café Finder.
DISH AND SPOON – CAMBERWELL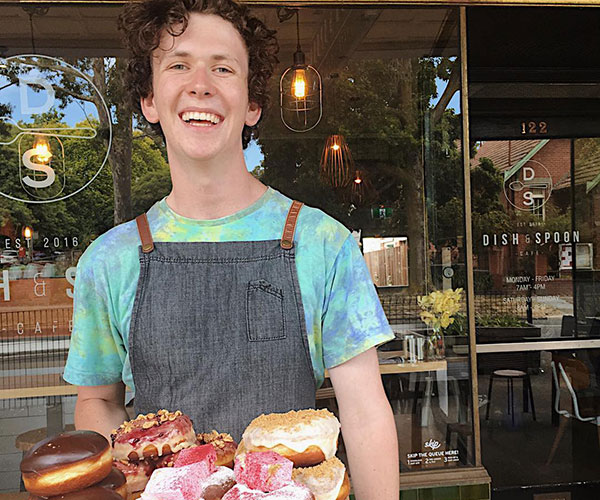 Location: 122 Highfield Road, Camberwell VIC 3124
Instagram: @dishandspooncamberwell
Say goodbye to your rumbling tummy at Dish and Spoon. In the leafy Melbourne suburb of Camberwell, a trip to this local haunt is its' own mini vacation to a gastronomical wonderland every day of the week!
Each dish is bursting with colour and flavour such as the spiced scrambled eggs or their masterful pistachio and olive oil cake. Sweet or savoury, all items on the menu are guaranteed satisfiers but be sure to bring a camera or miss out on some high-quality food pics (and be sure to tag us too @camposcoffee!)
TORQUAY LARDER – TORQUAY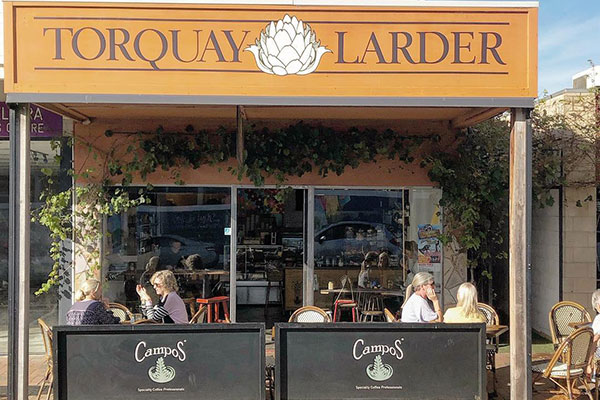 Location: 5 Gilbert Street, Torquay VIC 3228
Instagram: @torquaylarder
On the idyllic Victorian Surf Coast, at the footsteps of the Great Ocean Road you'll find the adorable Torquay Larder. Gorgeous both inside and out, Torquay Larder is packed full of the freshest ingredients!
Hearty tarts and sandwiches are aplenty, but we can't go past their spinach and ricotta borek, a Turkish savoury pie made with fresh flaky pastry. If you've still got room afterwards, their Swedish Cinnamon Bun perfectly complements a coffee whatever time of day you choose!
LEROY'S – NEWPORT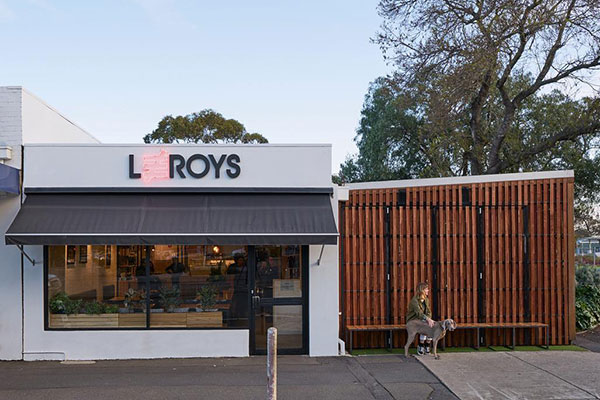 Location: 5 Mason Street, Newport VIC 3015
Instagram: @leroyscafe 
There's so much good food to try at Leroy's it's very likely you'll be planning your next trip before you've even ordered. Standing at almost 10" their pancakes and waffles are sweet delights that are a feast for all the senses.
Leroy's is also a great café for families looking to spend some time unwinding on the long weekend. Their outdoor area overlooks a playground adored by the neighbourhood ankle biters and their menu is chock full of kid-friendly food and drink options.
BIRDCAGE CAFÉ – ALTONA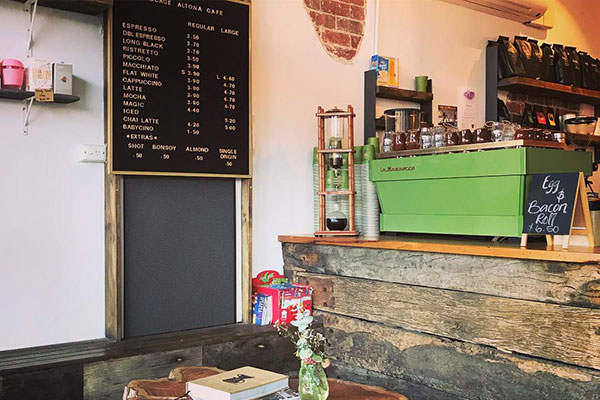 Location: 7 Harrington Square, Altona VIC 3018
Instagram: @birdcagecafe
A nod to the neighbourhood tradition of naming streets after bird varieties, Birdcage Café is the second café by loved Altona locals Adrian and Cath, a pair of specialty coffee tragics with a love of house-made meals with locally sourced ingredients.
Another Melbourne family favourite, Birdcage boasts a small kids play area and once went viral for fulfilling a tired mum's request of bringing her coffee to her car. Kid-friendly options are available but big kids will love the ploughman's board (maybe with a cheeky side of wine).
We hope you enjoyed our list of the best cafes in Victoria (well, a few of them at least) but there are many more for you to discover using the Campos Café Finder.